NGC 6357, la nébuleuse du Homard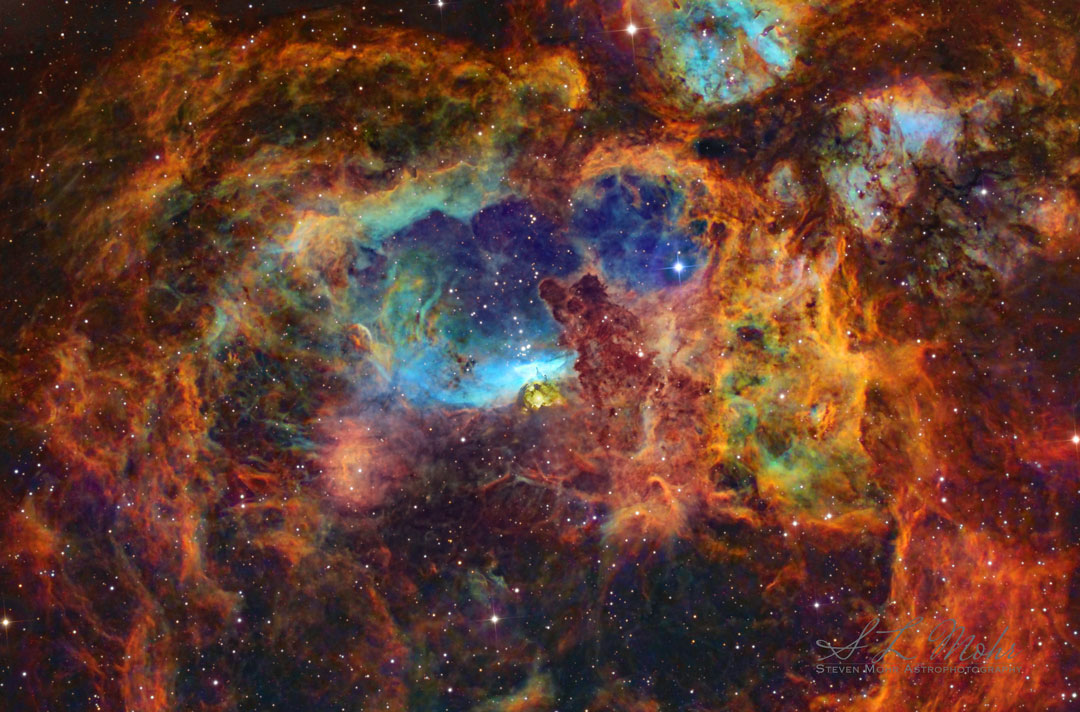 Image Crédit & Copyright:
Steven Mohr
Pourquoi la nébuleuse du Homard forme-t-elle certaines des étoiles les plus massives connues ? Personne n'en est encore sûr. Cataloguée NGC 6357, la nébuleuse du Homard abrite près de son centre l'amas ouvert Pismis 24 qui compte des étoiles exceptionnellement brillantes et massives. La lueur bleue qui englobe cette nurserie stellaire résulte de l'émission d'hydrogène gazeux ionisé. La nébuleuse environnante, présentée sur cette image, est caractérisée par un entrelacs complexes de gaz, de poussière sombre, d'étoiles en formation et d'étoiles nouvelles nées. Ces structures imbriquées sont causées par des interactions complexes entre les vents interstellaires, la pression des radiations, les champs magnétiques et les interactions gravitationnelles. NGC 6357 s'étend sur environ 400 années-lumière et se trouve à environ 8.000 années-lumière dans la constellation du Scorpion.
L'image d'astronomie du jour (Astronomy Picture Of the Day - APOD)
Traduction réalisée par Didier Jamet
Dans notre dictionnaire de l'astronomie...
D'autres images d'astronomie...
Ailleurs sur le web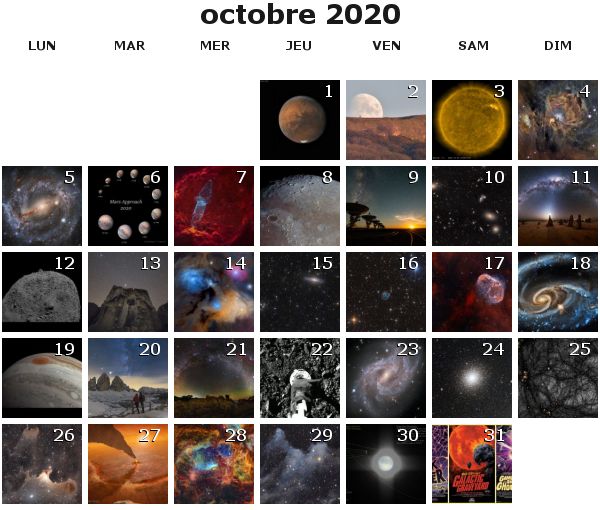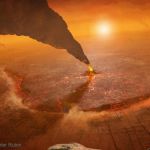 image précédente
Les volcans de Vénus
Des signes d'une possible activité volcanique en cours sur Vénus ont été révélés cette année sous la forme d'un accroissement de température.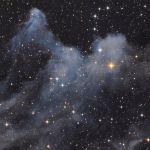 image suivante
La goule d'IC 2118
Ce paysage interstellaire ce trouve dans les parages de la nébuleuse par réflexion IC 2118, elle-même située dans les limites de la constellation d'Orion.