Le maximum solaire est-il passé ?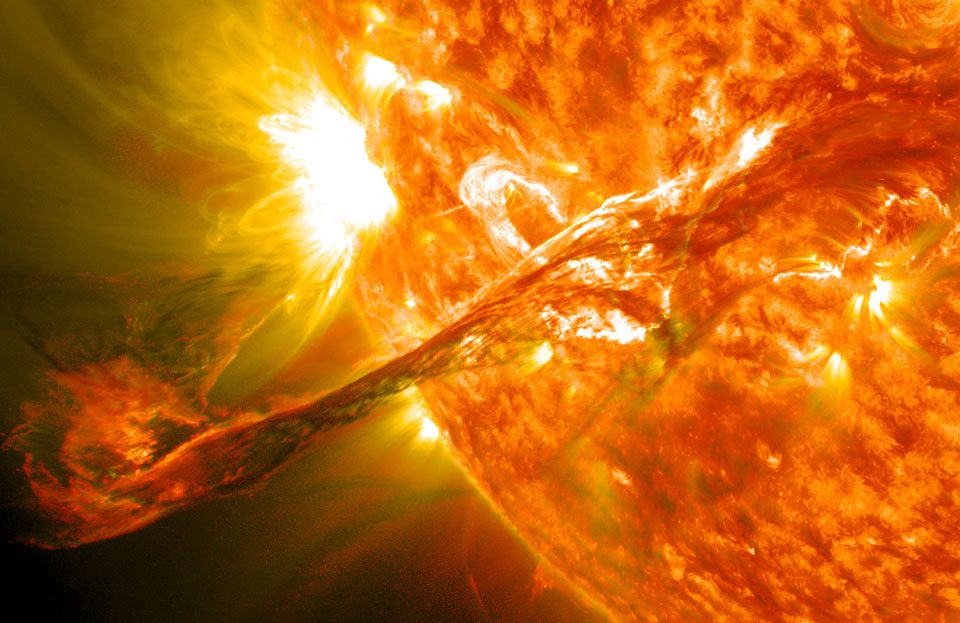 Qu'est-il arrivé au Soleil ? Rien de très spécial. Il a juste éjecté un filament. À la fin du mois d'août 2012, un filament solaire est soudainement entré en éruption, provoquant une éjection de matière coronale. Ce filament avait été maintenu en lévitation pendant plusieurs jours par le champ magnétique solaire, et le déclenchement soudain de l'éruption avait été assez inattendu. Observée attentivement par le satellite SDO, cette éruption a déversé moult ions et électrons dans le système solaire, dont certains sont entrés en collision avec la magnétosphère terrestre trois jours plus tard, engendrant des aurores polaires. Les boucles de plasma environnant cette région active sont visibles sur cette image en ultraviolet au-dessus du filament. Ces dernières semaines, le nombre de taches visibles à la surface du Soleil est tombé quasiment à zéro, ce qui pourrait signifier que le Soleil a déjà passé le cap d'un assez inhabituel maximum d'activité de son cycle de onze ans.
L'image d'astronomie du jour (Astronomy Picture Of the Day - APOD)
Traduction réalisée par Didier Jamet
Dans notre dictionnaire de l'astronomie...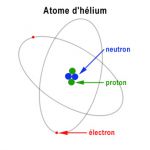 D'autres images d'astronomie...
Ailleurs sur le web