Cassini approche de Saturne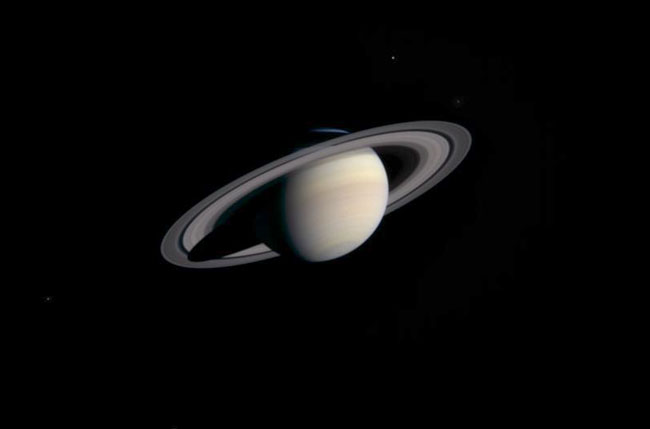 Cassini, une sonde automatique lancée en 1997 par la NASA, est assez proche pour résoudre de nombreux anneaux et des lunes de sa planète de destination : Saturne. La sonde est maintenant proche de la géante à l'anneau comme la Terre l'est de la Lune. Au début du mois dernier, Cassini a pris la photo ci-dessus, un compositage au contraste des couleurs exagéré. Plusieurs structures des anneaux de Saturne et du sommet des nuages montrent maintenant énormément de détails. En arrivant sur Saturne en juillet 2004, l'orbiter Cassini commencera à décrire des cercles autour du système saturnien et à l'étudier. Plusieurs mois plus tard, une sonde nommée Huygens se séparera et tentera de se poser à la surface de Titan.
L'image d'astronomie du jour (Astronomy Picture Of the Day - APOD)
Traduction réalisée par Laurent Laveder
D'autres images d'astronomie...
Ailleurs sur le web