Le neutrino associé au rayonnement d'un lointain blazar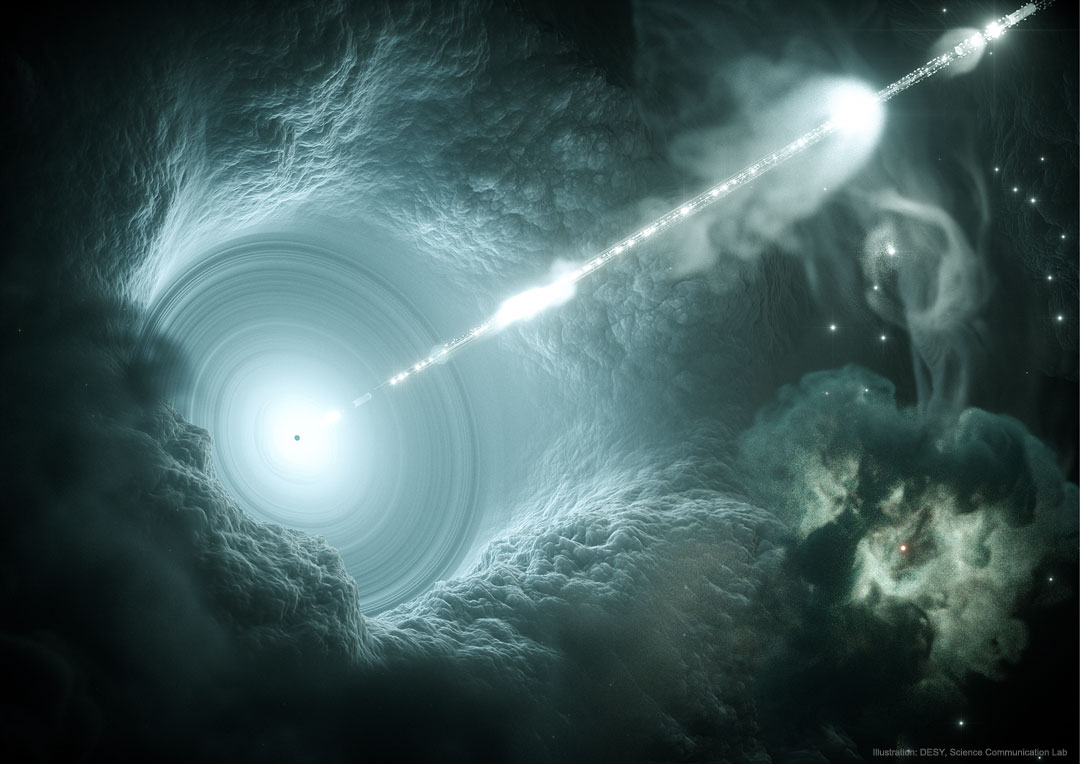 Avec un équipement gelé enfoncé profondément dans la glace du Pôle Sud de la Terre, l'Humanité semble avoir fait la découverte d'un neutrino venu du lointain univers. Si elle est confirmée, ce serait la première détection avérée des neutrinos du cosmos lointain et l'aube d'observations associant l'énergie des neutrinos et les rayons cosmiques créés par des jets puissants issus de quasars éclatants (ou «blazars», pour «blazing quasars»). Après que le détecteur Antarctican IceCube a mesuré l'énergie d'un neutrino en septembre 2017, de nombreux observatoires de l'humanité se sont mobilisés pour tenter de trouver son homologue dans la lumière. Et ils ont réussi. Une éruption analogue a été mise en évidence par des observatoires de haute énergie, y compris AGILE, Fermi, HAWC, HESS, INTEGRAL, NuSTAR, Swift et VERITAS, qui ont établi que les rayons gamma du blazar TXS 0506 056 se déplaçaient dans la bonne direction, leur arrivée coïncidant presque dans le temps avec le neutrino. Même si ces faits et d'autres coïncidences de positions et de temps sont significatives sur le plan statistique, les astronomes attendront d'autres associations semblables entre neutrinos et lumière des blazars pour être absolument certains. On voit ici une vue d'artiste d'un jet de particules émanant d'un trou noir au centre d'un blazar.
L'image d'astronomie du jour (Astronomy Picture Of the Day - APOD)
Traduction réalisée par Patrick Babayou
D'autres images d'astronomie...
Ailleurs sur le web