L'affaire de l'étoile disparue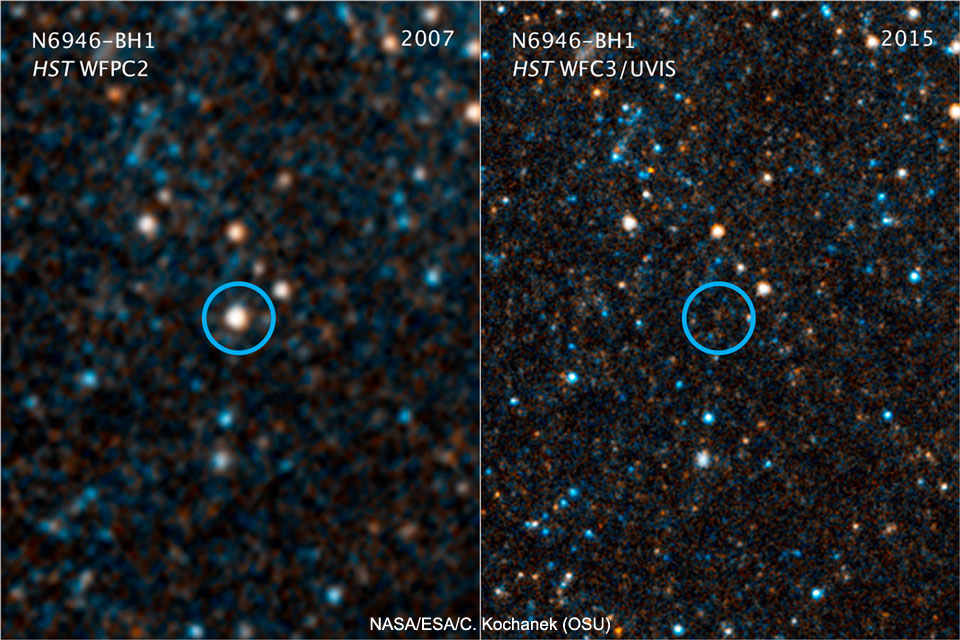 Que s'est-il passé avec l'étoile géante N6946-BH1 ? Elle était là il y a quelques années à peine - Hubble l'a photographiée. Maintenant, il n'y a plus qu'une faible lueur. Ce qui est plus curieux, aucune supernova brillante ne s'est produite - bien que l'étoile soit devenue significativement plus brillante pendant quelques mois. La principale théorie est que, avec une masse de 25 fois celle de notre Soleil, l'immense force de gravité de N6946-BH1 a maintenu les éléments de l'étoile ensemble pendant son agonie tumultueuse, après quoi la majeure partie de l'étoile s'est effondrée dans un trou noir de sa propre fabrication. S'il en est ainsi, une partie de ce qui reste en dehors du trou noir a formé un disque d'accrétion qui émet probablement une lumière infrarouge relativement faible lorsqu'il tourbillonne, avant d'y tomber. Si cette manière de mourir de l'étoile est confirmée par d'autres cas, ce sera une preuve directe qu'une étoile très massive peut connaître une fin discrète plutôt qu'une explosion.
L'image d'astronomie du jour (Astronomy Picture Of the Day - APOD)
Traduction réalisée par Patrick Babayou
D'autres images d'astronomie...
Ailleurs sur le web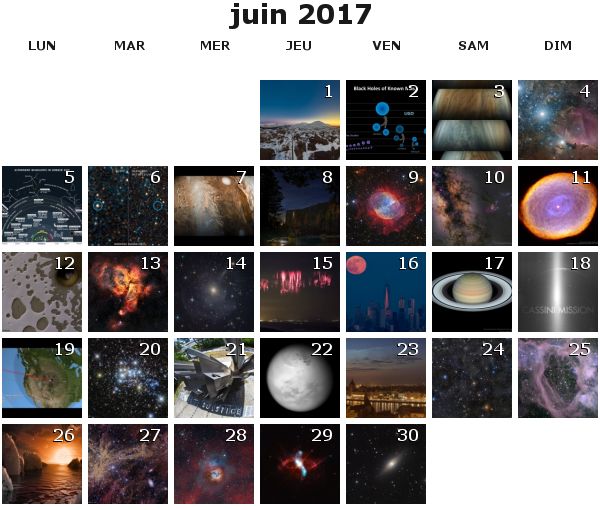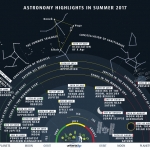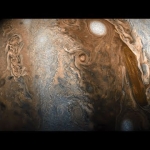 image suivante
En orbite autour de Jupiter
Cette vidéo montre précisément ce à quoi ressemblerait un survol de Jupiter, elle est réalisée à partir d'images prises par la sonde spatiale Juno