La plaine Spoutnik de Pluton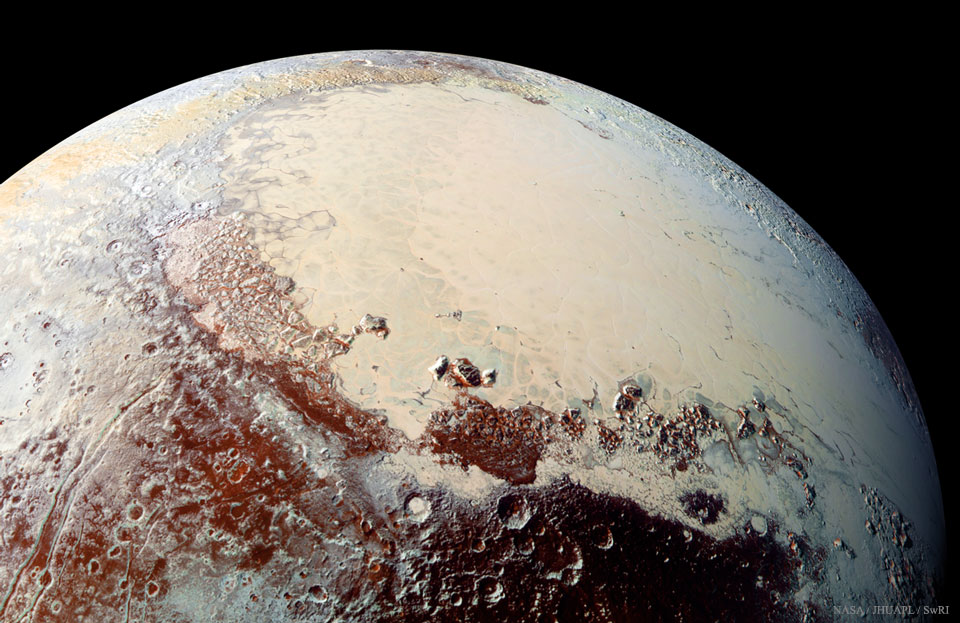 Y a - t-il un océan sous la plaine Spoutnik de Pluton ? L'étendue dorée exceptionnellement lisse de 1.000 km de large, visible sur cette image prise par New Horizons, apparaît segmentée en cellules de convection. Mais comment cette région a-t-elle été créée ? Une hypothèse maintenant retenue serait qu'elle est le résultat d'un impact qui a engendré un océan souterrain d'eau salée sur environ 100 kilomètres d'épaisseur. Cette image de la plaine de Spoutnik, qui fait partie de la plus grande Région de Tombaugh en forme de coeur, a été prise en juillet dernier et montre de vrais détails dans des couleurs exagérées. Bien que la sonde spatiale New Horizons soit lancée dans une nouvelle aventure, la poursuite de la modélisation informatique de cette surface surprenante de Pluton devrait donner lieu à des spéculations plus précises au sujet de ce qui se cache dessous.
L'image d'astronomie du jour (Astronomy Picture Of the Day - APOD)
Traduction réalisée par Patrick Babayou
Dans notre dictionnaire de l'astronomie...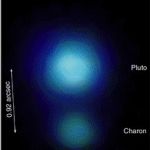 D'autres images d'astronomie...
Ailleurs sur le web