Eclipse partielle sur le Texas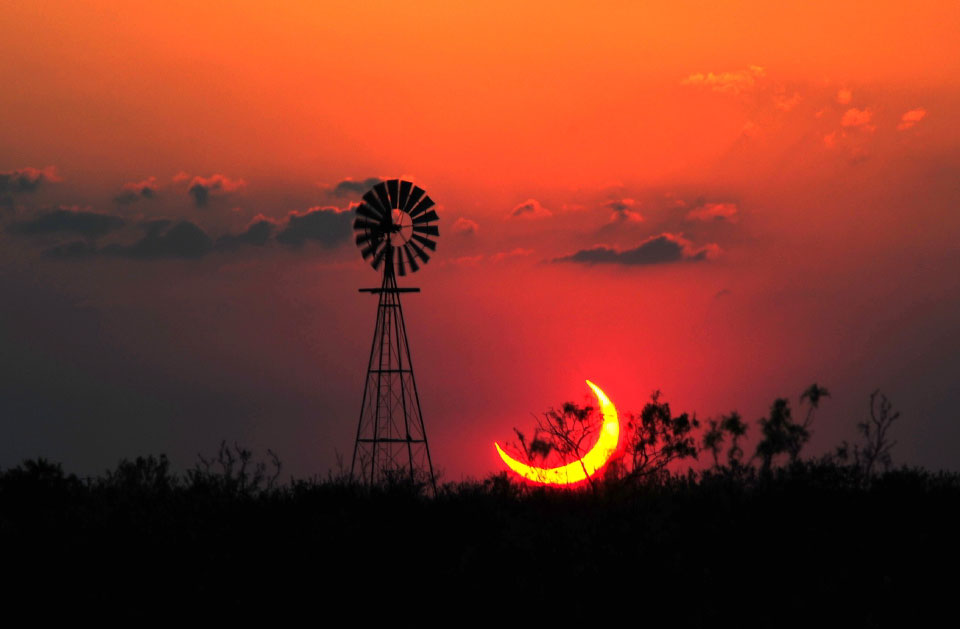 Image Crédit & Copyright:
Jimmy Westlake
(
Colorado Mountain College
) & Linda Westlake
C'était un coucher de soleil texan presque comme les autres, à cette différence près qu'une bonne partie du Soleil manquait à l'appel. Cette disparition n'était pas non plus un mystère, puisque la partie manquante se trouvait juste derrière la Lune. L'éclipse partielle du 20 mai 2012 a donné lieu à de très belles et très nombreuses galeries de superbes images, dont celle-ci. Elle a été prise dimanche soir à une trentaine de kilomètres de Sundown, au Texas, juste après que l'anneau de feu typique des éclipses de soleil annulaires ait été brisé par le départ de la Lune. Le mois prochain, un autre événement astronomique charriera son lot d'images, le dernier transit de Vénus avant 2117.
L'image d'astronomie du jour (Astronomy Picture Of the Day - APOD)
Traduction réalisée par Didier Jamet
Dans notre dictionnaire de l'astronomie...
D'autres images d'astronomie...
Ailleurs sur le web