Géminides sur l'observatoire de Xinglong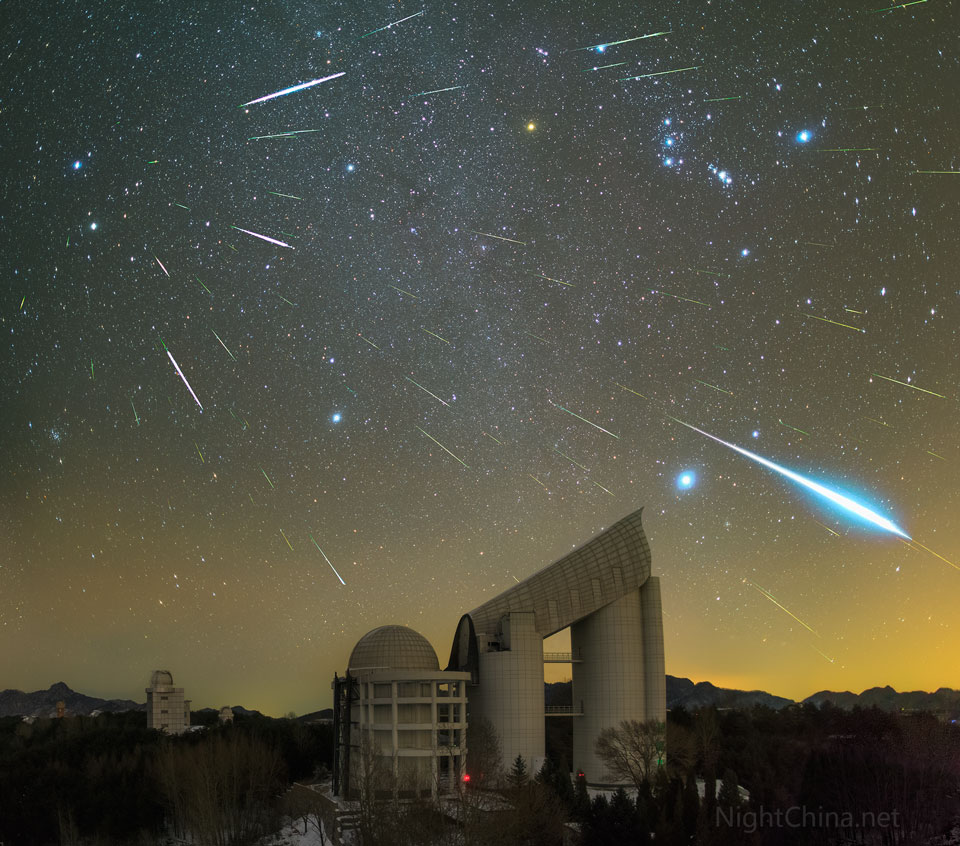 Image Crédit & Copyright:
Steed Yu
and
NightChina.net
D'où viennent les Géminides ? Si l'on parle de l'endroit du ciel d'où elles semblent provenir, et comme cette image l'illustre superbement, les poussières de la taille d'un grain de sable qui donnent naissance aux Géminides viennent, comme leur nom l'indique, de la constellation des Gémeaux. Si l'on s'intéresse maintenant au corps céleste dont ces poussières sont issues, l'étude des trajectoires dans le système solaire nous mène tout droit à l'astéroïde 3200 Phaeton. Ce résultat est cependant étonnant puisque cet objet semble très peu actif. Mais peut-être 3200 Phaeton cache-t-il son jeu et produit plus de poussières que nous ne le pensons. Bref, l'énigme reste entière. En 2015, la pluie d'étoiles filantes des Géminides de 2015 a été immortalisée sur cette compilation d'images ayant capturé plus d'une cinquantaine de météores, dont un magnifique bolide, au-dessus de l'observatoire Xinglong en Chine. Les Géminides de décembre étant une des pluies d'étoiles filantes les plus actives et les plus prévisibles. Le pic pour 2020 est prévu cette nuit et devrait, si la météo le permet, être un bon millésime car le très fin croissant de Lune ne se lèvera qu'un peu avant l'aube.
L'image d'astronomie du jour (Astronomy Picture Of the Day - APOD)
Traduction réalisée par Didier Jamet
Dans notre dictionnaire de l'astronomie...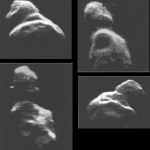 à lire aussi...
Astéroïde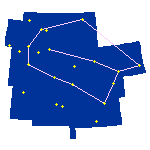 à lire aussi...
Constellation des Gémeaux
Description et images de la constellation des Gémeaux
D'autres images d'astronomie...
Ailleurs sur le web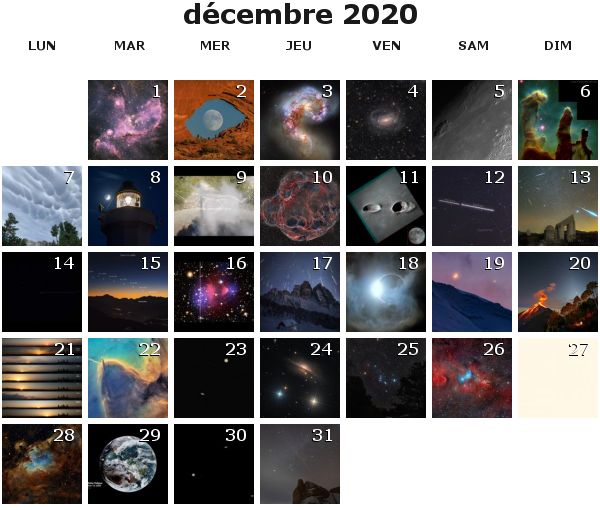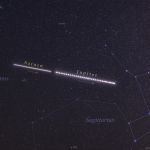 image précédente
Saturne et Jupiter au cours de l'été 2020
Le 21 décembre prochain, Jupiter et Saturne seront en situation de grande conjonction, un événement qui se reproduit tous les 20 ans à peu près.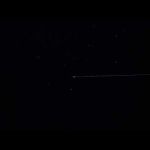 image suivante
En provenance de l'astéroïde Ryugu
Cette trainée dans le ciel est une capsule spatiale nous arrivant tout droit de l'astéroïde 162173 Ryugu et contient de menus échantillons de sa surface.