Valles Marineris, le grand canyon de Mars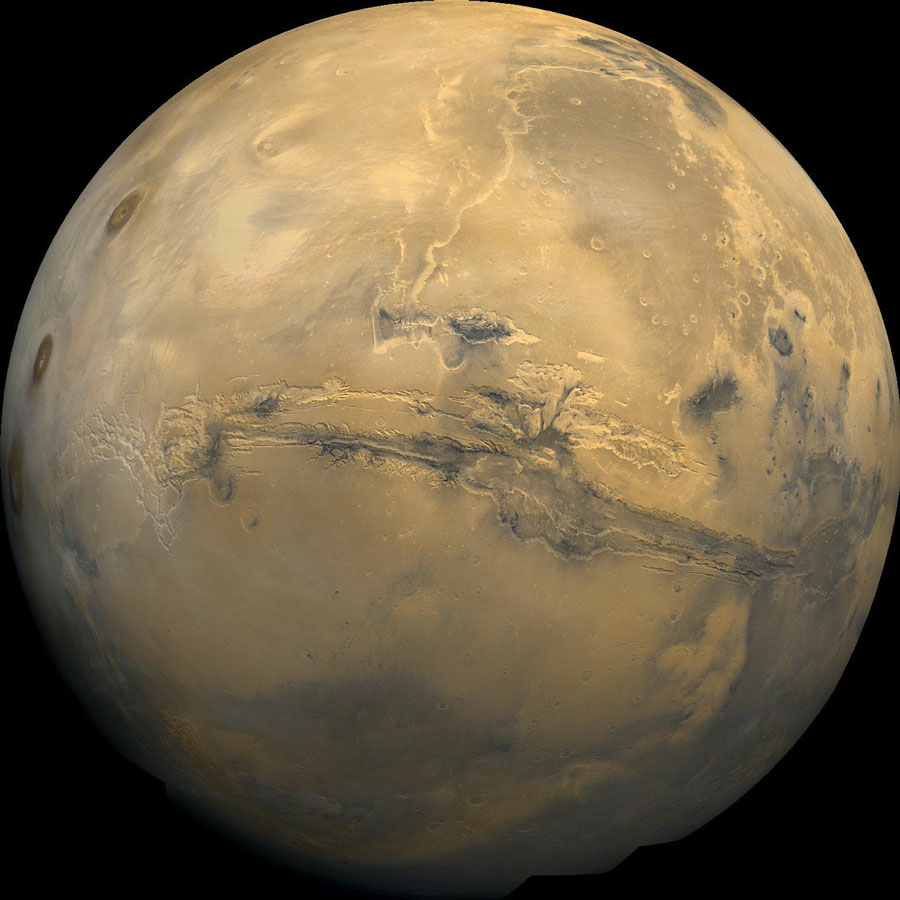 Le plus grand canyon de tout le Système Solaire forme une large bande à la surface de Mars. Appelée Valles Marineris, la grande vallée s'étend sur plus de 3000 km de long, mesure jusqu'à 600 km de large et est profond de 8 km. En comparaison, le Grand Canyon sur Terre en Arizona, aux USA, fait 800 km de long, 30 km de large et 1,8 km de profondeur. L'origine de Valles Marineris demeure inconnue, bien qu'une hypothèse largement admise soutienne qu'il s'est formé suite à une fracture il y a des milliards d'année lorsque la planète s'est refroidie. Récemment, de nombreux processus géologiques ont été identifiés dans le canyon. La mosaïque ci-dessus a été créée à partir de plus de 100 images de Mars prises par les orbiters Viking dans les années 70.
L'image d'astronomie du jour (Astronomy Picture Of the Day - APOD)
Traduction réalisée par Didier Jamet
D'autres images d'astronomie...
Ailleurs sur le web